Cherokee Village - Lake Sizes and Depths
The seven lakes in Cherokee Village are private, owned and operated by the Cherokee Village Suburban Improvement District (SID). They may be used only by Property Owners and their authorized guests. Power boat permits are required. Annual fees range from $20 to $35 based on horsepower. Speed limits and other regulations are in effect. Water skiing is only allowed on Lake Thunderbird and Lake Omaha. Jet powered personal watercraft are not allowed - too noisy!
Lake Thunderbird: 264 acres, 7.2 miles of shoreline, maximum depth 75 feet, fishing, boating, skiing - the largest and most popular lake in the Village.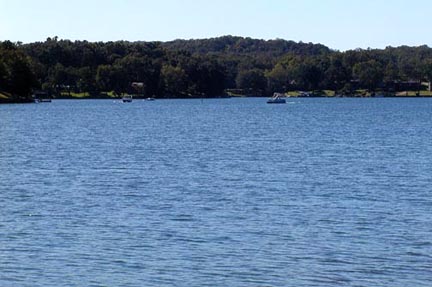 Lake Thunderbird
Lake Cherokee: 37 acres, 1.461 miles of shoreline, maximum depth 40 feet - quiet, peaceful.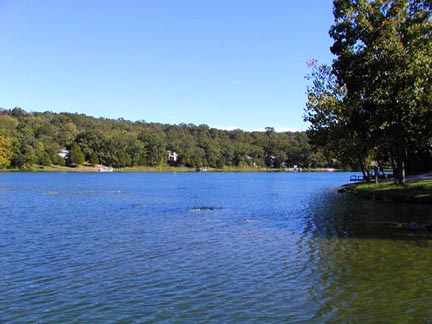 Lake Cherokee

Lake Navajo: 34 acres, maximum depth 25 feet, fishing, canoeing, quiet peaceful lake.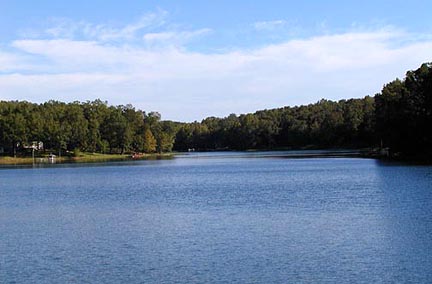 Lake Navajo

Lake Sequoyah: 75.5 acres, 2.361 mile shoreline, maximum depth 55 feet, fishing and boating.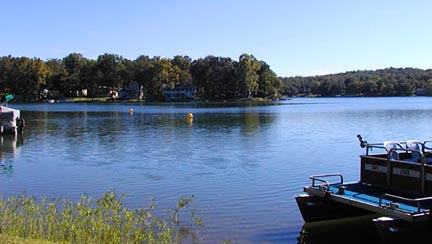 Lake Sequoyah

Lake Chanute: 65 acres, 2.273 miles, canoeing, pontoon boats, fishing, quiet peaceful lake.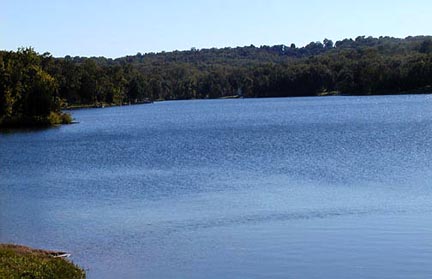 Lake Chanute

Lake Omaha: 139 acres, 4.7 miles, maximum depth 40 feet, fishing, boating, skiing - expensive homes are being built around this lake.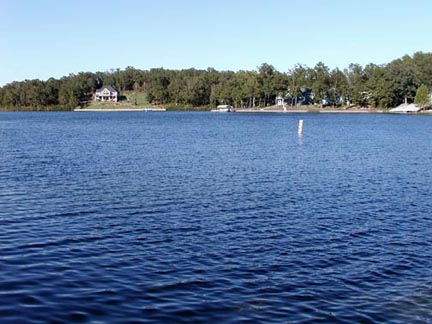 Lake Omaha

Lake Aztec: 19.3 acres, small, good fishing, quiet canoeing.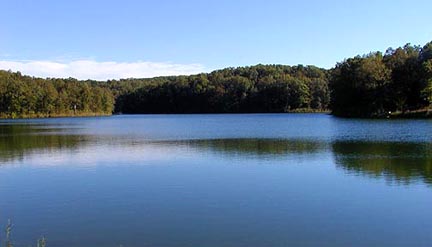 Lake Aztec


Lake Scenes in Cherokee Village, Arkansas USA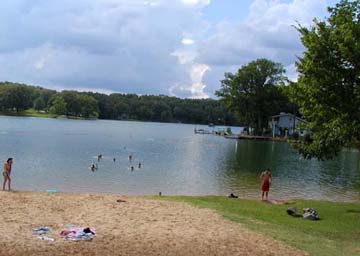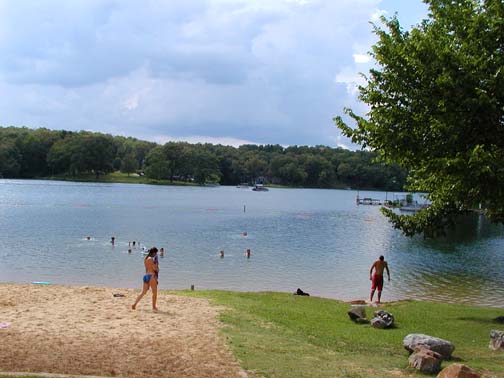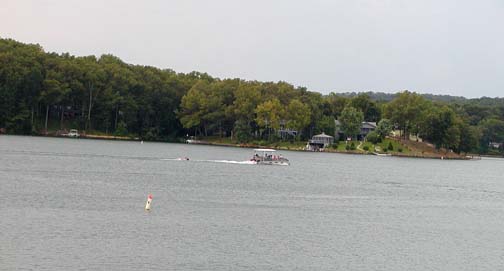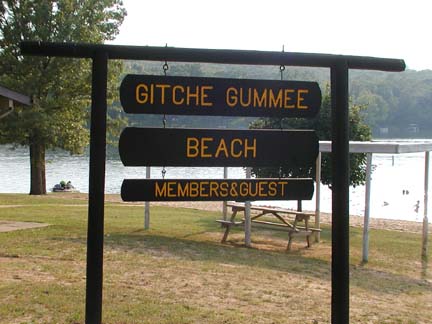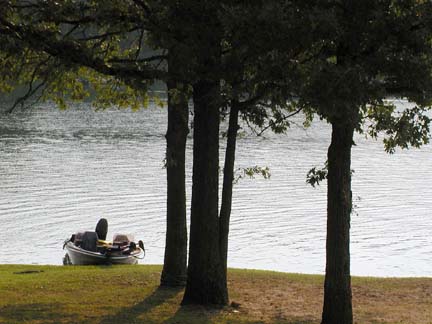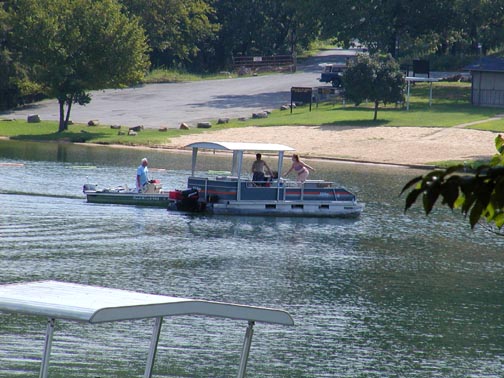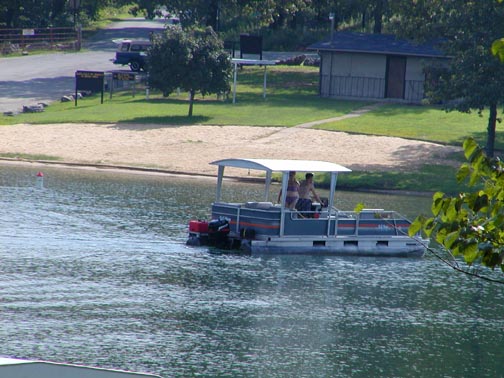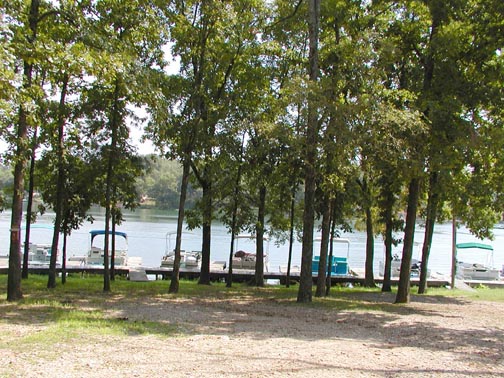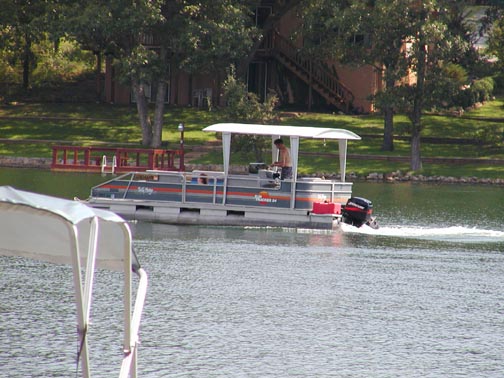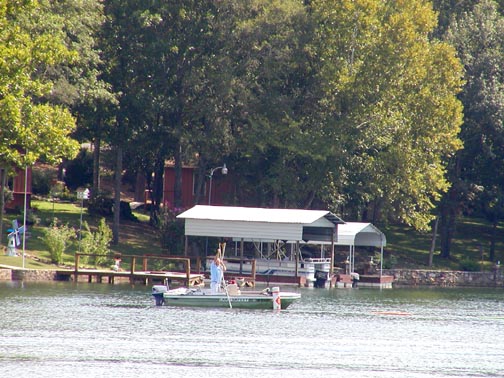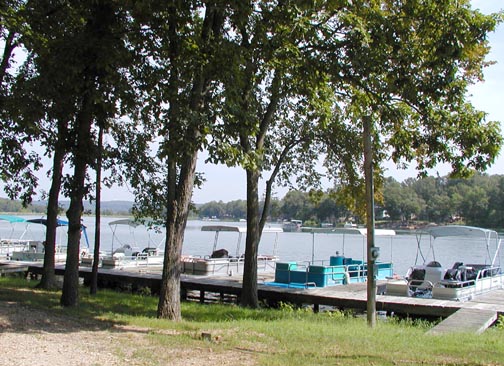 Don't you wish you were here?

We have USA land for sale in three beautiful Arkansas Ozark Mountain Lake Communities.
Cherokee Village Woodland Hills Hidden Valley
Check if we have any Foreclosures available

Press Control-D to Add this Page to your Favorites
This entire website and the contents, photos, and images on each page are copyrighted under international copyright laws. All rights are reserved.